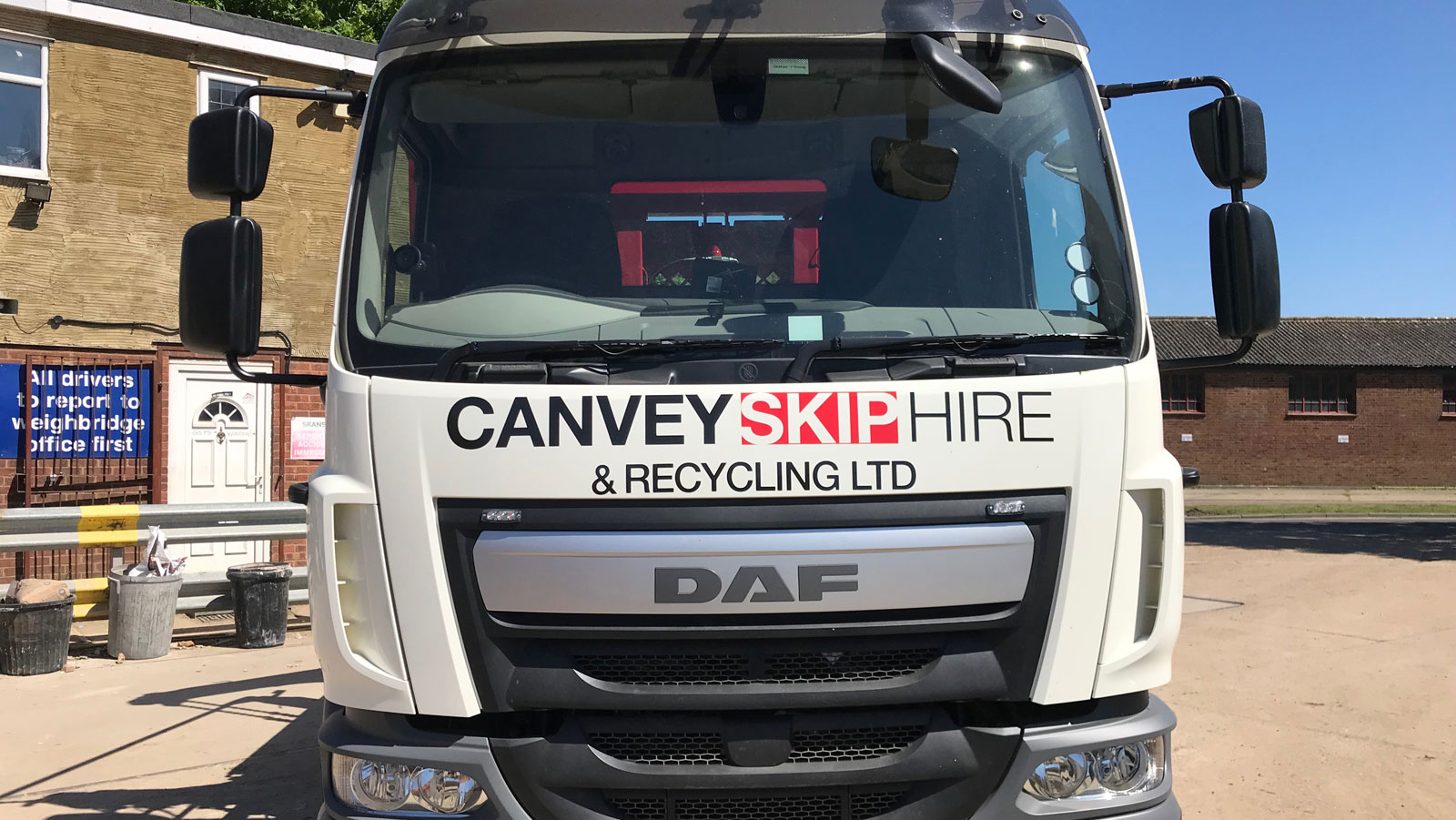 Welcome to Canvey Skip Hire & Recycling Ltd part of Benfleet Skip Hire Ltd
We provide fast and efficient skip hire in Basildon and have fully licensed waste transfer stations at our two sites. Our waste transfer stations are open to the general public Monday to Saturday.
Skip hire in Basildon is a convenient and affordable way of clearing waste from your home or business, arising from various projects such as household renovations, for it to be collected and recycled responsibly.
If required, we can usually supply your skip within 24 hours of booking and we can provide a wait and load service for skips that are needed for a short amount of time or if you have restricted space. If you need to place your skip on a public highway or verge, a road permit can be arranged for skips placed on the public highway through Essex County Council.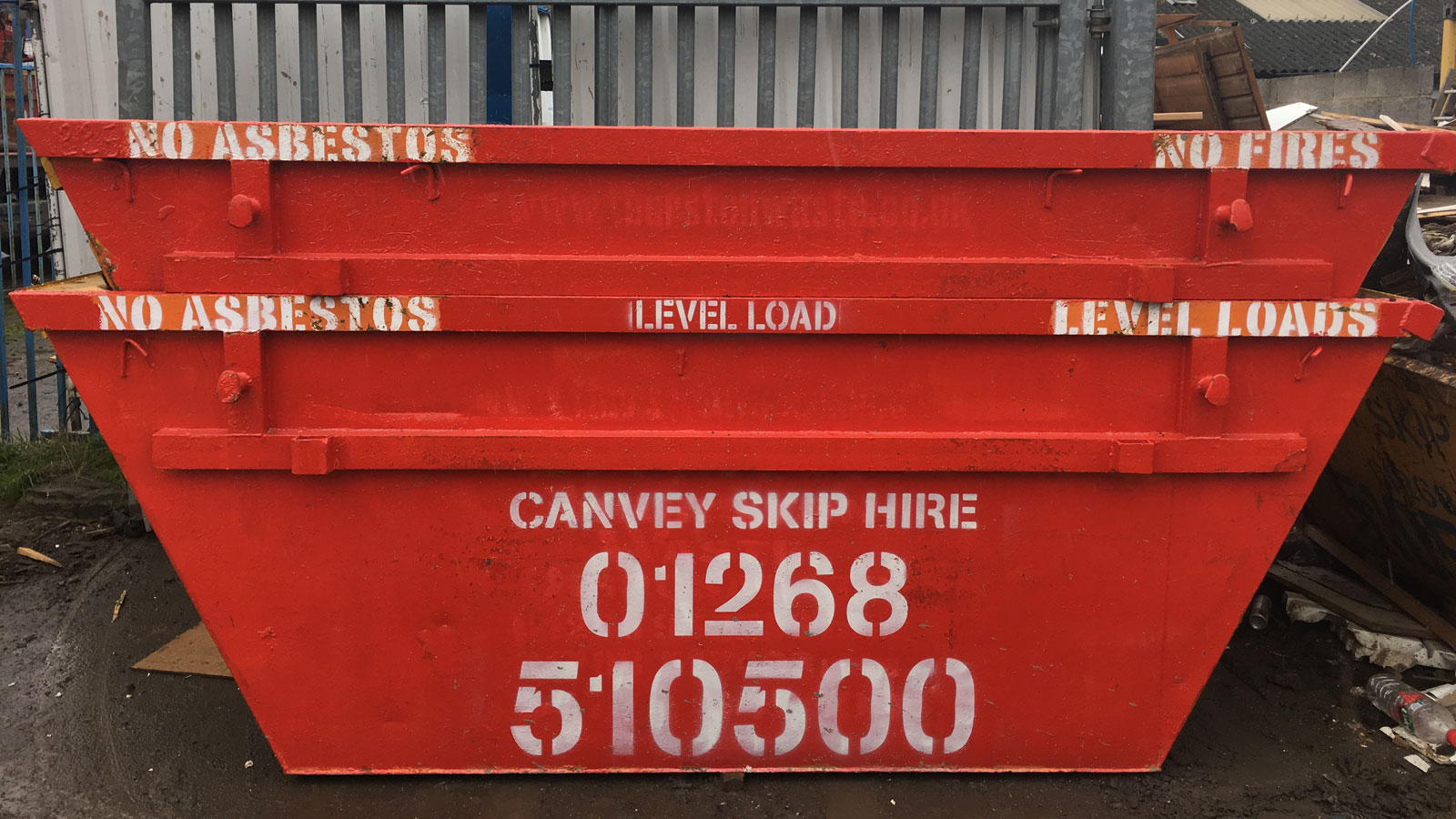 Basildon Skip Sizes & Types
If you are looking for skip hire in Basildon, we have a skip size to suit your requirements for either domestic or commercial trade customers. We can also supply drop end or enclosed skips if needed. We would suggest that the skip is ordered as far in advance as possible to ensure the best satisfaction.
General information regarding skip size and type is available on the 'skip sizes' section of the site. You will see dimensions and also an indication of the sort of jobs that suits each skip size. The skip size you should hire depends on the amount of waste you are disposing of and how much space you have to put the skip.
We Also Offer Commercial Skip Hire in Basildon
If you own a business and need regular skip hire in Basildon, you can open an account with us to make the process of exchanging easier. Being an account customer gives you the benefit of discounted skip prices and monthly billing rather than paying each time you order a skip (minimum monthly spend applies*).
We provide all of our account customers with a dedicated account manager who will provide all your skip hire in Basildon and waste management needs.
Waste audits and WRAP reports can be provided.
Handling Waste Responsibly
Canvey Skip Hire & Recycling Ltd recognise a duty of care to our customers and to the public to manage societies waste safely, without causing pollution of the environment or harm to human health. With a growing population, we are creating more waste. To keep this sustainable it is essential that we recycle as much waste as we possibly can.
There is a comprehensive list of items to make sure you're not putting waste into the skip that is not suitable or that may be hazardous. If in doubt you can always call our friendly team, who will be more than willing to give you some guidance.
---
Basildon Skip Hire FAQs
What size skip do I need?
General information regarding skip size and type is available on our website. But some things to remember include 2yd skips do not have a drop end, 3yd, 4yd, 6yd skips do have a drop end, 8yd, 10yd, 12yd & 14yd skips do not have a drop end, 2yd skips are usually the smallest skip used by the general public and 6yd skips are usually the biggest skip used by the general public.
What can I put in my skip?
The majority of our skips are used for general waste and rubbish, arising from various projects including household renovations and maintenance, household clear-outs, garage clear-outs, garden clearance and event waste containment. All items should be of a non-liquid/non-hazardous waste type.
What can't I put in my skip?
All non-hazardous waste including paint and solvents, liquids and oils, asbestos, tube lights or strip light-bulbs, food waste, animal or pet waste, gas bottles and plasterboard. Should you wish to dispose of any of these items, you can contact your local Council who will advise you of the relevant procedure.
---
Get an Instant Quote for Basildon Skip Hire
Click the book now button for an instant quote on skip hire in Basildon. Simply select your location and skip size and get an instant quote for your skip hire requirements.
For the best in skip hire in Basildon call us FREE today on 0800 085 8662 or book online. We sort and recycle all of our skips in Basildon, ensuring your waste is handled responsibly.