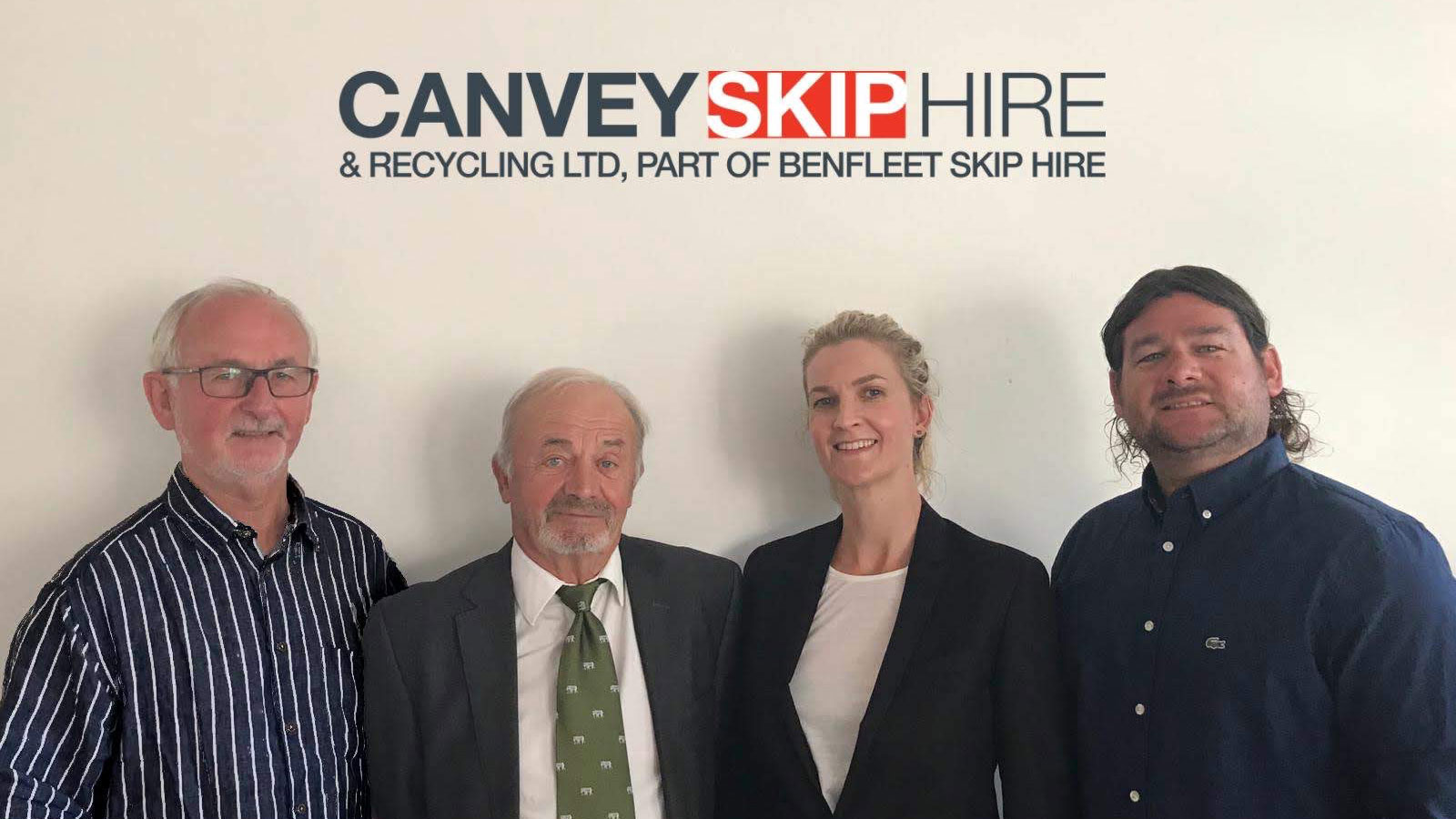 Canvey Skip Hire & Recycling Ltd incorporating Benfleet Skip Hire Ltd is owned by us - Husband and Wife team Stuart and Zoe Clark.
We pride ourselves in offering a professional friendly service with that personal touch that only a family run business can provide. We recycle as much of our waste as possible and are constantly looking to find new and dynamic ways to reduce waste and improve our business.
We have a fleet of 6 vehicles and over 250 skips and containers. Our main market is general household/public waste, though we do have some commercial waste contracts (including Essex Police, Salvation Army, RSPB, BUPA) on which we are looking to expand.
The Business was originally formed some 28 years ago, and we took the reigns in 2006.
Prior to this our backgrounds were in finance, waste disposal and recycling.
Zoe has worked very closely with Southend Borough Council and Cory Environmental in reducing waste from the community and has sat on the Steering Committee for Waste Recycling, she also holds the much coveted 'WAMITAB'* qualification. She has been pivotal in the implementation of various successful recycling schemes at the Southend Borough Council civic amenity sites, including Rigid Plastics, Ceramics, Wood, Books, Mobile Phones and waste cooking oil.
Zoe's Father has owned a successful Waste Recycling and Skip Hire Business for 40 years and regularly consults on the business offering his valuable expertise.
* WAMITAB - Waste Management Industry Training & Advisory Board was established in 1989 with a remit to determine and advise on policy and standards of education, qualifications and training for all employees in the Waste Management Industry. WAMITAB is the awarding body for the waste management industry in England, Wales and Northern Ireland and joint awarding body, with SQA, for qualifications in Scotland.
---
Environmental Policy
We at Canvey Skip Hire & Recycling Ltd recognise a duty of care to our customers and to the public to manage societies waste safely, without causing pollution of the environment or harm to human health.
We will continue to improve operational methods and demonstrate our commitment to protecting the environment by implementing, developing and maintaining an environmental management system. We are also committed to the development of waste management systems which are increasingly compatible with the aims of sustainable development without compromising the value for money our services offer customers.
In particular we will:
Aim to comply fully with our legal obligations to prevent harm to the environment.
Strive always to improve the company's environmental performance.
Ensure individual locations establish, implement and regularly review programmes in order to achieve their specific environmental objectives and targets.
Designate specified personnel within the company with the responsibility for implementing this policy through the environmental management system.
Engage the co-operation of our employees and contractors through consultation and the promotion of this policy.
Develop a greater appreciation of environmental issues amongst our employees through training.
Assist government, where possible, in achieving its environmental policy objectives.
Make the policy available to the public, customers and suppliers.
Take into consideration the views of interested parties.
Review regularly the basis of this policy.